Month Twelve: August
Feel Free to Feel Better
New York has settled in for the long haul. The largest billboard in Chinatown promotes Project Liberty, a post-September 11th mental-health hotline.


Red, White, Blue



I Love NY, redundantly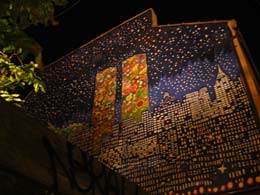 Cooper Square
Near Astor Place, a flowered WTC mural is lit by spotlights from a neighboring restaurant.
Midtown, the Empire State Building still bears only three colors, though Downtown the "I Love NY" bags have gained two extra "Loves."


Our Mother of Sorrows



Love my monkey



A mural of faces



Pakistani fast food

In Little Italy, the tiny Chapel of Saint Gandolfo has a new icon—Our Mother of Sorrows, pictured with two planes and two towers.
A few blocks south, the Paul Smith boutique has new icons, too.
Near Ground Zero, the dome of the World Financial Center remains under scaffold.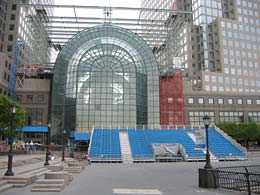 Stadium seating
The glass facade serves as a backdrop for a concert on the Hudson.
To the west, the memorials remain. Some are taken down and carried away; others fill the gaps.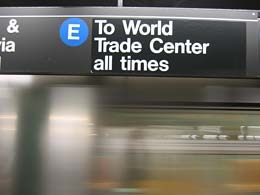 All times
Underground, subways still point to a lost station.
And all over the city, stores keep up their flags.
Moundville, Alabama


I Heart AJMCC



Confederate flag, heart of Dixie



Moundville gift shop



If I only had a tow hitch
I spend a weekend in Tuscaloosa, Alabama: more hearts and more flags, though many have a Southern spin.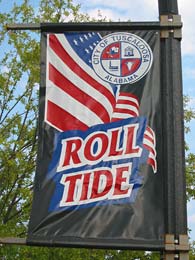 Roll Tide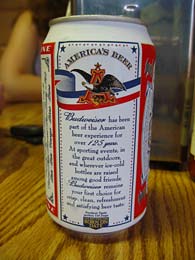 Woodrow's Pit BBQ
They also have a few things you just can't find in New York.

The view from Angel's Landing, Zion National Park



Back down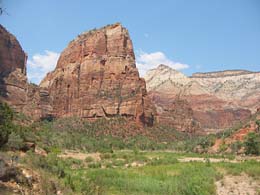 Angel's Landing
After Alabama, Utah ...

Calico Hills


Looking over the Las Vegas valley
Nevada ...

Rosarito Beach
... and Rosarito, Mexico. The colors are incredible.


Blue, Green, Pink, Blue



War on drugs



NY Yankees



LAX

I hate those ads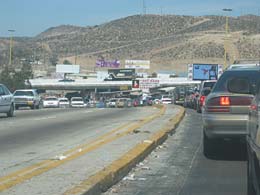 Waiting in line, Tijuana
Coming back, the US border is grayish brown.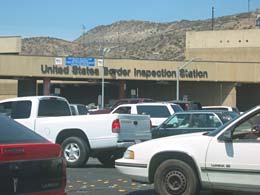 Walking would be faster
A man selling a Last Supper platter wears a New York Yankees hat, but once across the border, it's all about LA.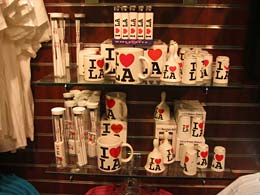 Lighters, pencils, cups, bells, shakers


The Bronx, Manhattan, New Jersey



The construction site

Battery Park, the Financial District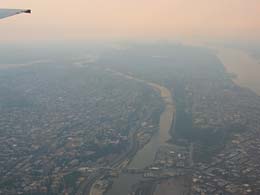 Above the East River
Back to New York, just in time to catch the end of another 95°F heat wave.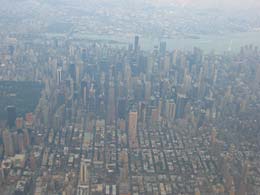 Midtown

Manhattan under a morning haze
We'll see what next month brings.